ZhaoXian Tengxing Plastic Fashion Co.,Ltd is a leading manufacturer and exporter in plastic products. It is famous for its high quality products and service, and won good reputation among its customers.
Major Manufacturer exporter of all kind of rainwear, work wear, Baby Items, outdoor items, plastic table cloth, safety items, promotion items
Baby Safety Room with Music
Folding Portable Mosquito Net,Bamboo Mosquito Net,Aluminium Mosquito Net
Features
It can be folded narrowing, simple, easy to store and easy to carry, fine workmanship, firmly seamless, mosquito cannot enter. Select high-quality fabric and wire. more safety for your baby.
Baby Mosquito Net/ BABY SAFTE ROOM /HAPPY BABY SAFETY ROOM/ GLOBE BABY MOSQUITO NET/ Baby Blanket

1 High Quality Baby Net
2 32 filaments
3 Wrap knitted
4 Bursting strength,250~350 kPa minimum
5 Washing resistance


1 Baby Safety Room
2 Manufacturer price
3 Provide cuatomized OEM
5 CE,ISO 9001 Certified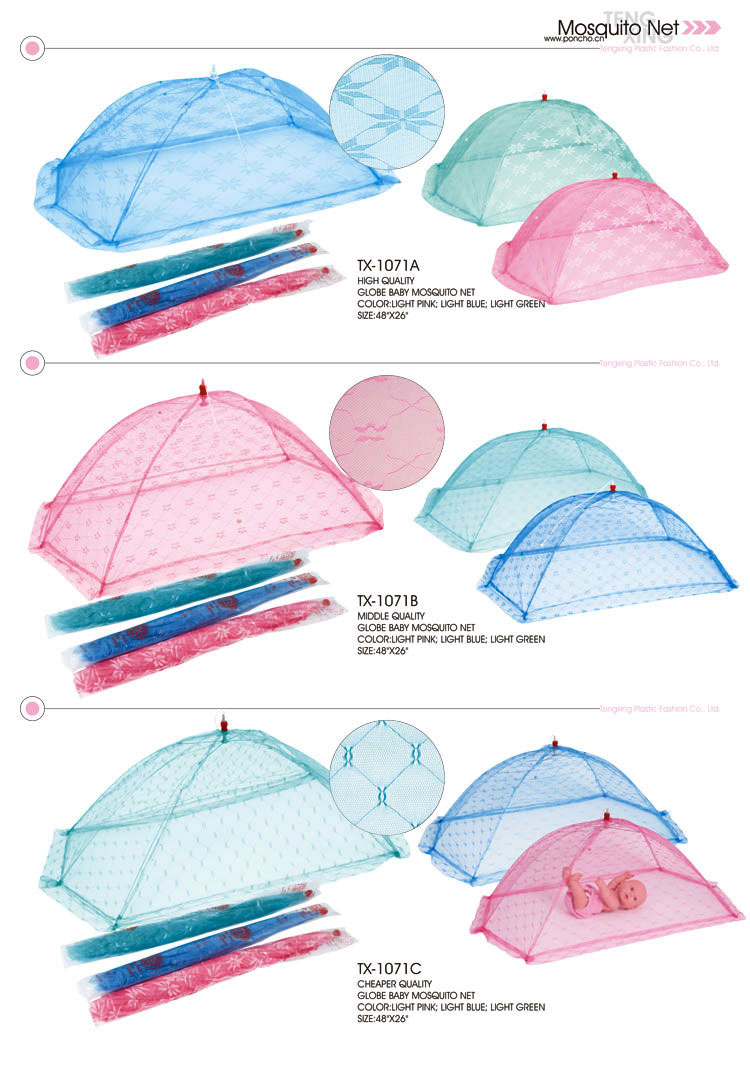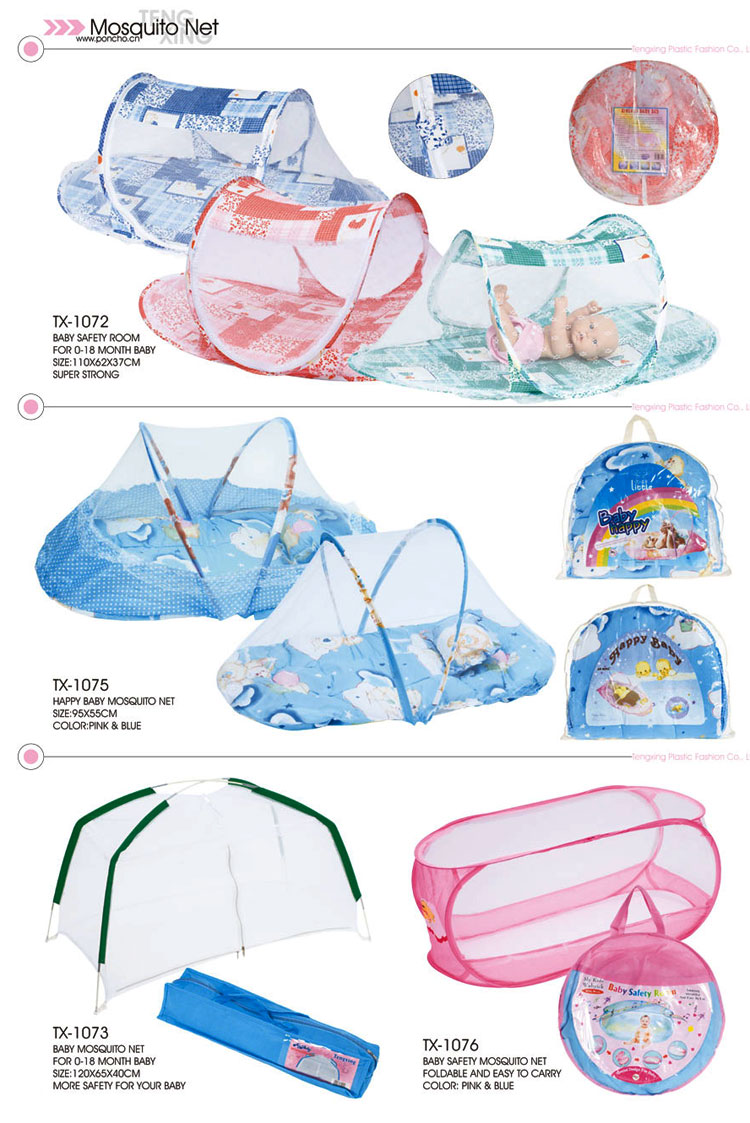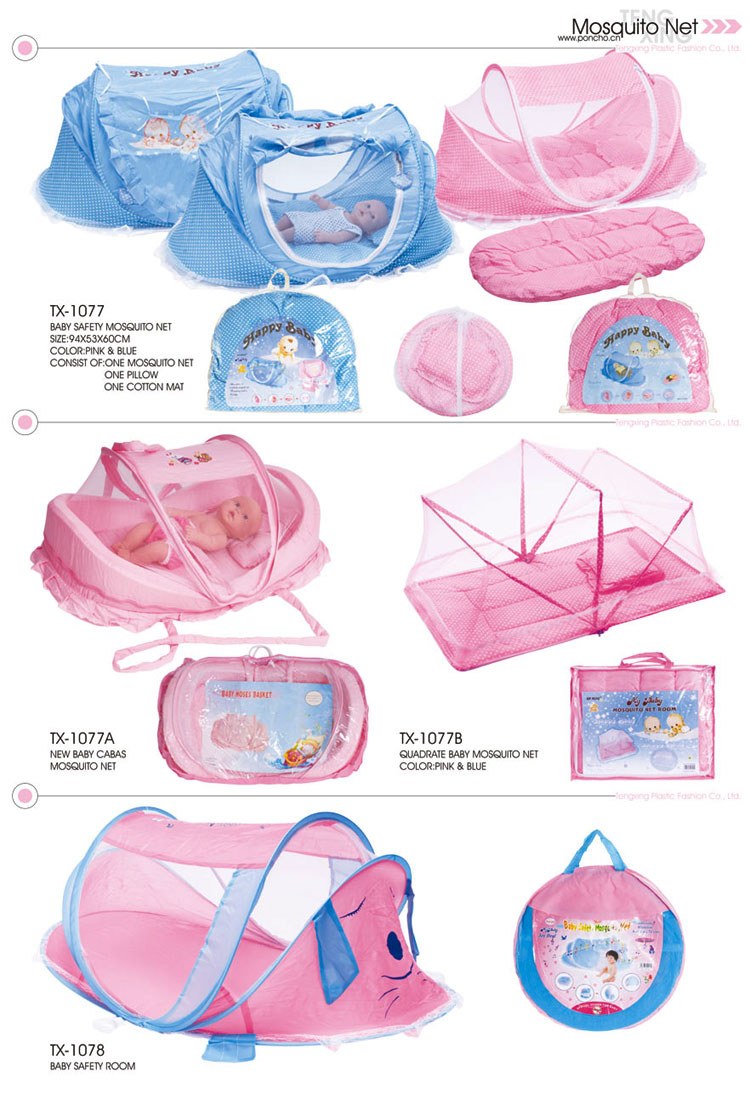 Here are some Other Items for your checking,
Product Categories : Baby Items > Mosquito Net